WV MetroNews
The Voice of West Virginia
Search for Fayette County teen turns into homicide investigation
BECKLEY, W.Va. — The West Virginia State Police on Wednesday announced the search for a missing Fayette County teenager has turned into a homicide investigation after authorities discovered her body.
Azareyiah Mitchell, 17, of Oak Hill, was last seen Sept. 28 with 26-year-old Steven Marvin Lawson Jr. and 19-year-old Jalesa Dashea Bass. Lawson is charged with accessory to murder, concealment of a deceased body and conspiracy, while Bass faces charges of second-degree murder, concealment of a deceased human body and conspiracy.
According to authorities, an altercation between Bass and Mitchell at a Summers County apartment preceded her death. Mitchell's body was discovered in another state.
The West Virginia State Police added Mitchell and Lawson were in a relationship.
Lawson and Bass are being held at the Southern Regional Jail on a $250,000 bond.
The post Search for Fayette County teen turns into homicide investigation appeared first on WV MetroNews.
Source:
WV MetroNews
---
Moderate Members of Congress Pitch Compromise Covid-19 Relief Bill
A funny thing happened in Washington this week.
A bipartisan group of moderate United States Senators and members of the House of Representatives came together to endorse a compromise plan for another round of Covid-19 relief.
Imagine that. Democrats and Republicans, House and Senate members, agreeing on a "give-a-little/get-a-little" framework to help the country during the worst of the pandemic.
The proposal comes after months of on again, off again negotiations among Congressional leaders and the White House that have failed to produce a deal.
The price tag for this compromise plan is $900 billion. That is about twice what Senate Majority Leader Mitch McConnell wants, but less than half of what House Speaker Nancy Pelosi is backing.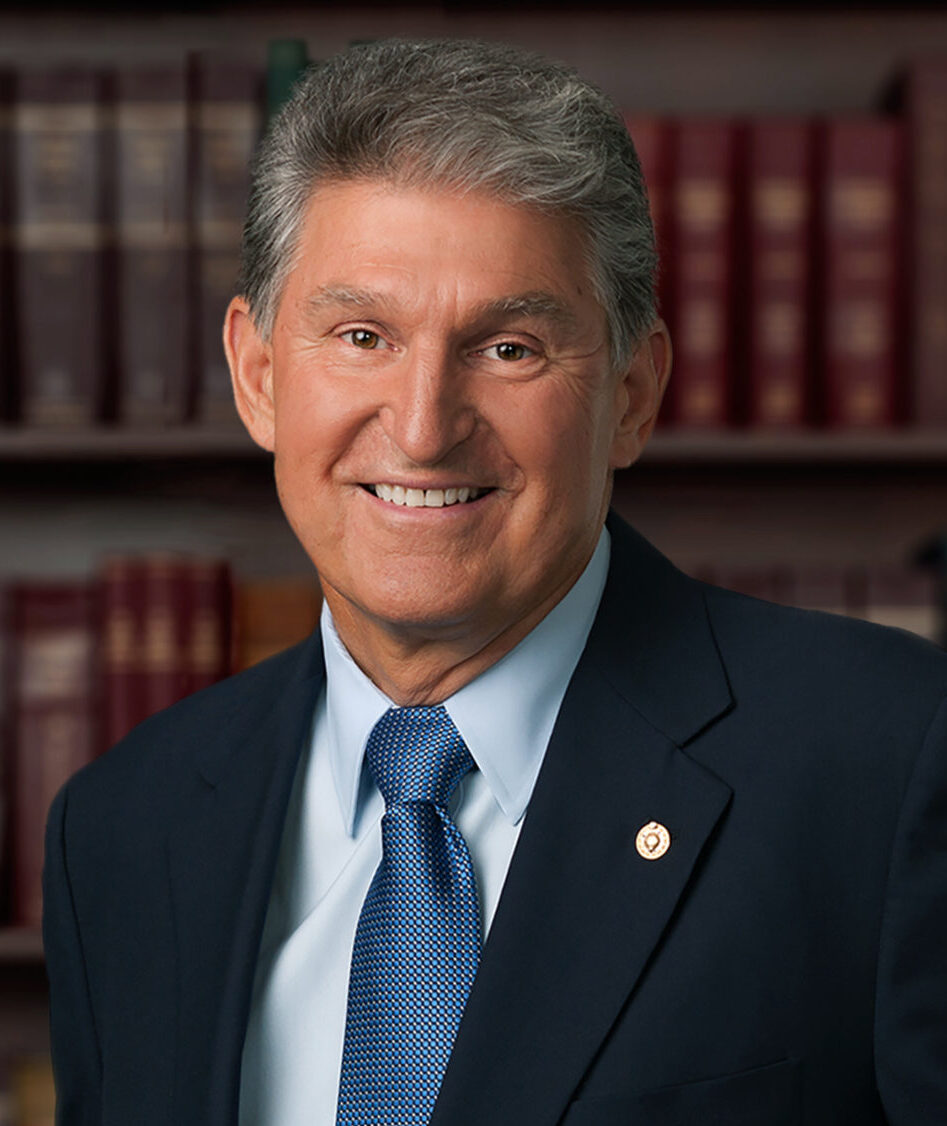 West Virginia's Joe Manchin is one of the leaders of the compromise bill, citing the pending departure of Congress later this month for the holidays. "It's inexcusable for us to leave town and not have an agreement," he said at a Tuesday news conference.
He is right, and so are the rest of the members of Congress who believe that additional help for individuals, businesses and states suffering financially is necessary.
The compromise framework would restore the additional unemployment benefit that expired last summer, but at the $300-a-week rate for 18 weeks rather than $600. It also includes $160 billion for state, local and tribal governments and $228 billion for small businesses.
West Virginia's economy has improved since the shutdown earlier this year, but that does not mean everything is back to normal. Far from it. About 75,000 West Virginians are still receiving some sort of unemployment benefit, and the CARES Act, which provides additional pandemic aid, is set to expire at the end of this month.
Small businesses are the backbone of West Virginia's economy, making up 99 percent of all businesses in the state. Many are mom and pop operations that eek out a living under normal circumstances, so the pandemic has left them in survival mode. Many just will not make it.
We know how Washington works now. Neither party wants to do anything substantial that also benefits the opposing party. That is all part of the tribal politics of today. But while legislative leaders count heads and scheme for the next election, folks across the country are suffering.
The restaurant employee who has not been able to return to work and the dry cleaner who has seen their business drop by half are not concerned about the next election or who gets credit for what; they are worried about mounting bills and depleted savings.
The compromise framework backed by Manchin and his fellow moderates represents an overdue response to the needs of the country. Congress must move quickly on this or a similar bill, otherwise the already bleak winter ahead will be even more difficult.
The post Moderate Members of Congress Pitch Compromise Covid-19 Relief Bill appeared first on WV MetroNews.
Source:
WV MetroNews
---
Democratic leaders endorse starting with bipartisan coronavirus plan; Capito supports proposal
CHARLESTON, W.Va. — A $908 billion coronavirus relief proposal received a boost of support on Wednesday from the leading Democrats in Congress as discussions continue on legislative options.
House of Representatives Speaker Nancy Pelosi, D-Calif., and Senate Minority Leader Chuck Schumer, D-N.Y., said in a joint statement the bipartisan, bicameral framework announced Tuesday should be the starting point of discussions.
The statement is also a sign Pelosi and Schumer are moving from their $2.2 trillion proposal — which the House passed in October — and closer to the $500 billion pitch from Senate Majority Leader Mitch McConnell, R-Ky.
$560 billion of the bipartisan measure is repurposed funds from the CARES Act.
"Of course, we and others will offer improvements, but the need to act is immediate and we believe that with good-faith negotiations we could come to an agreement," they said. "With the imminent availability of the vaccine, it is important for there to be additional funding for distribution to take the vaccine to vaccination. This distribution effort will be led by the states further increasing the need for funding for state and local governments.
Lawmakers from both congressional chambers back the proposal, which includes funding for state and local governments as well as support for small business assistance, coronavirus vaccine development and distribution, transportation, broadband, and opioid addiction treatment. The legislation would provide enough funding to get through next March.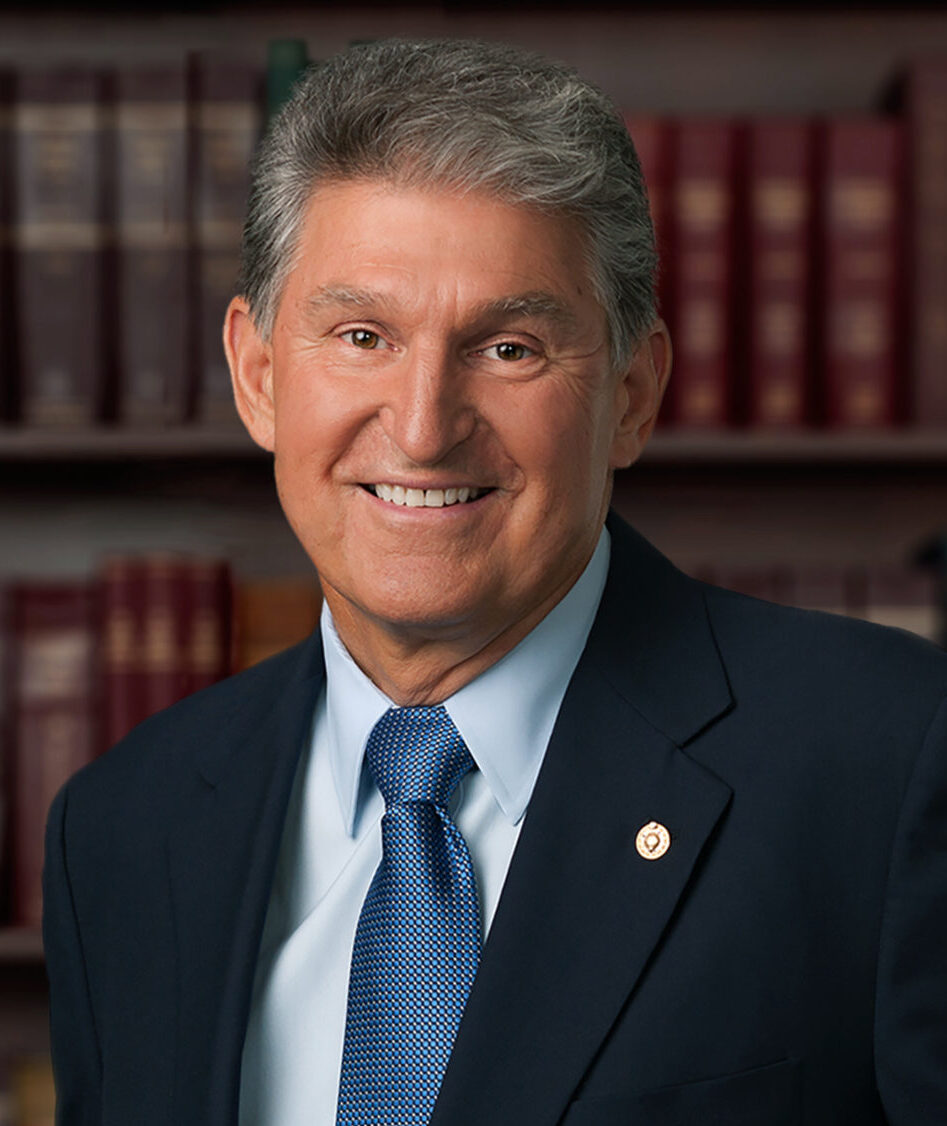 Multiple coronavirus relief programs will expire at the end of the year if lawmakers do not act, including additional unemployment assistance and the prohibition on evictions. Local and state governments will have to return unused relief funds if Congress does not approve an extension.
The framework is the result of a month of discussions. Sen. Joe Manchin, D-W.Va., is one of the plan's initial supporters with eight other senators and the House Problem Solvers Caucus.
"We couldn't go home at Christmastime without doing something because the need is so great," he told reporters on Wednesday.
Manchin argued McConnell's plan does not do enough, noting the proposal does not include aid for local and state governments or funding for broadband, rental assistance and food programs.
"His bill has nothing that is needed right now that is on the line of getting eliminated in December," he said. "That's what we're fighting for."
McConnell rebuffed the bipartisan plan on Tuesday, saying any measure will need President Donald Trump's support.
The proposal does not include another stimulus check, which Americans received earlier this year.
"Right now, it did not fit in the framework where I could get enough of my Republican colleagues to vote for anything more than $908 billion," Manchin said. "We met the needs of the emergency that we have."
Manchin noted he is confident there will be enough Republicans supporting the framework to pass out of Congress.
"We've got over 10 Republicans now, and hopefully we can get 28 or 30 Republicans that will support this piece of legislation," he said. "People are looking at it right now, and it has something for everybody that is in dire need."
Maine's Susan Collins, Louisiana's Bill Cassidy, Alaska's Lisa Murkowski and Utah's Mitt Romney participated in Tuesday's announcement.
Sen. Shelley Moore Capito, R-W.Va., on Wednesday signaled support for the plan, noting while she would vote for the McConnell plan, the bipartisan proposal is more beneficial for West Virginia.
"For the last four or five months, I've been trying to work to get this framework together that really is what we see in the bipartisan framework," she told MetroNews. "I'm just glad we have a bipartisan agreement here."
Capito said people are still facing financial strains because of the pandemic, noting declining small business revenues, stresses upon hospitals and job losses.
"There's too much pain still in terms of unemployment and in terms of need," she said.
Manchin and Capito are hopeful about passing a coronavirus relief measure this month. Capito said legislators from both parties want a deal before the new year.
"I think with that building momentum, I'm becoming more optimistic every day," she added.
Manchin said he hopes to finalize the legislative language by Monday so Congress can vote on a bill. He added there are enough Republicans and Democrats interested in passing a measure.
"Where I think we are right now, I think we are in a good place," he said. "Do I think we'll get this accomplished? I do because I think there are enough of my colleagues committed that we won't go home until we get a relief package."
Capito noted a relief plan could be paired with a spending bill for keeping the federal government open. The current funding measure expires Dec. 11.
The post Democratic leaders endorse starting with bipartisan coronavirus plan; Capito supports proposal appeared first on WV MetroNews.
Source:
WV MetroNews
---
WVU runs with No. 1 Gonzaga for 40 minutes but falls short, 87-82
(Bob Huggins postgame Zoom conference)
MORGANTOWN, W.Va. — West Virginia has proven themselves worthy of lofty preseason expectations over their first four games of the season. Perhaps their best performance in their 3-1 start came Wednesday night in an 87-82 loss to top-ranked Gonzaga in the opening game of the Jimmy V Classic in Indianapolis.
West Virginia led by as many as nine points late in the first half and they led by a basket with 6:30 to play in the second half before the Bulldogs went on a 13-4 run to take a lead they would not relinquish.
"We made some careless errors that came back to bite us," said WVU head coach Bob Huggins.
"All due respect to Gonzaga. They are a really good team. But we had them today," said WVU junior forward Derek Culver. "I am not going to lie, I put the blame on myself."
The No. 11 Mountaineers jumped out to a 17-11 lead eight minutes into the contest after Emmitt Matthews, Jr. drained 3 consecutive free throws. They extended that lead to 9 with three minutes to go in the half on an Oscar Tshiebwe layup and led 39-34 at halftime.
Gonzaga surged ahead with a 7-0 run five minutes into the second half to take a 49-45 lead. West Virginia used a 9-4 run which was capped by a trio of Taz Sherman free throws with 6:43 left, giving the Mountaineers a 67-65 cushion. Gonzaga scored the next 6 points and never trailed the rest of the way.
The Mountaineers were outscored 53-43 in the second half.
"I feel like we plateaued in the second half," Culver said. "We didn't come out as aggressive as we did in the first half. We just got content with the lead that we had."
"We knew they were a transition team and we didn't get back on defense," said WVU guard Miles McBride. "Obviously, shots fall somedays but overall we have to guard. If we are not going to make shots, somedays it is an up and down game, we have to guard consistently."
Five Mountaineers scored in double digits, led by Culver with 18. He also grabbed a game-best 15 rebounds. Oscar Thsiebwe added 14 points and 9 boards before fouling out late in the second half. Taz Sherman scored a dozen while Gabe Osabuohien and McBride added 10 points each. Like Thsiebwe, Osabuohien fouled out late in the game.
"Oscar got his fourth or his fifth, I think it was his fifth, he didn't run the floor," Huggins said. "All we talked about was, run the floor, run the floor, run the floor.
"Gabe tried to reach in and fouled a guy. They know better than that."
Isaiah Cottrell saw his first significant action as a Mountaineer, scoring 6 points in 11 minutes.
"I thought Isaiah played well," Huggins said. "He made a couple mistakes defensively. We probably need to spend more time with him because he is a skilled guy. He can shoot it and he can pass it."
Gonzaga standout freshman Jalen Suggs was limited to just 4 points in 26 minutes. He injured his left foot late in the first half but returned to the game after halftime. Joel Ayayi led four Bulldogs in double figures with a 21-point effort. Corey Kisbert and Andrew Nembhard each added 19 and Drew Timme chipped in with 17.
"I wanted to test our guys to see where we are," Huggins said. "We did. Now we see where we are. We are every bit as good as they are if we just don't do dumb things. We did dumb things. We have to cut out the dumb things, which generally speaking, we do."
West Virginia outrebounded Gonzaga 41-36 and the Mountaineers made 27-of-33 attempts from the charity stripe.
WVU will play their fifth consecutive game away from home to open up the season Sunday at Georgetown in the Big 12/Big East Battle.
The post WVU runs with No. 1 Gonzaga for 40 minutes but falls short, 87-82 appeared first on WV MetroNews.
Source:
WV MetroNews
---
Harmon preparing to become Berkeley County sheriff
MARTINSBURG, W.Va. — The incoming Berkeley County sheriff is already preparing for taking office in January.
Sheriff-elect Nathan Harmon, who defeated incumbent Curtis Keller in November, has spent time since the election reviewing budgets and scheduling training. Harmon told MetroNews affiliate WEPM-AM he is also speaking to Keller about preparing for becoming sheriff.
Harmon said he plans on establishing a drug interdiction team within his first 90 days.
"That will concentrate on saturating areas of high crime and getting these drugs off our streets," he added.
He noted training will begin in February.
"You'll see them on the streets more. You'll see them on the interstate. You'll see them doing interdiction work, what I feel to be a proactive approach," he said.
"This is going to be a community-involved police department."
Harmon is scheduled to take the oath of office on Wednesday before U.S. District Judge Gina Groh, but he will not be sheriff until next month.
The post Harmon preparing to become Berkeley County sheriff appeared first on WV MetroNews.
Source:
WV MetroNews
---
Herd hits the road to take on Wright State
By Bill Cornwell
Marshall's basketball hopes its road opener goes as well as last week's home opener, a 70-56 win over Arkansas State.
The Herd (1-0) will be in Fairborn, Ohio on Thursday night to take on the Wright State Raiders of the Horizon League. Tip-off time at the Nutter Center is 7pm and will be televised by ESPN+. The game is the season opener for Wright State.
The teams have met twice in the past, with each winning on its home floor. Marshall beat the Raiders in Huntington during the 2006-2007 season by 7 points, but lost the WSU in Fairborn during the 2007-2008 season by 7 points.
Wright State is coming off of a 25-7 season in the pandemic-shortened 2019-2020 season. The Raiders were 15-3 in the Horizon League.
Wright State, like Marshall, who had two preseason practice stoppages due to Covid-19 issues, has had to deal with severe pandemic issues. The Raiders were down to six healthy players over the past few weeks, but Head Coach Scott Nagy hopes to be at full strength against the Herd as several players hope to be able to league quarantine.
Some of the key players for Nagy who have been quarantined include starting point guard Trey Calvin, who averaged just under five points per game last season. Other key returnees for the Raiders include Horizon League Preseason Player of the Year Loudon Love, a 6-8 senior and 6-9 sophomore forward Grant Basile. Love and Basile combined for over 23 points per game last season and Love averaged nearly 10 rebounds in each game.
Another Wright State player brings some Marshall heritage. 6-6 sophomore guard Tanner Holden is the son of former Herd player Rodney Holden, who is the top rebounder in Marshall Men's Basketball history earned in a career from 1984-1988. Tanner Holden averaged nearly 12 points per game last season, shooting over 60% as he earned a spot on the Horizon League All-Freshman team.
Thursday's game could see a Marshall record fall, as senior guard Jarrod West is two steals away from becoming the school's all-time leader, passing Skip Henderson. West had five steals and forced 11 turnovers in last week's Arkansas State win.
Notes…Marshall was supposed to play at Akron on Saturday, but that game has been postponed due to Covid-19 issues with the Zips program. The Herd's next scheduled game will be at the College of Charleston on Wednesday, December 9th at 7pm. Marshall's next scheduled home game is Sunday December 13th at 4pm against rival Ohio.
The post Herd hits the road to take on Wright State appeared first on WV MetroNews.
Source:
WV MetroNews
---
Charleston police officer will not survive shooting, officials say
CHARLESTON, W.Va. — A Charleston police officer will not survive after being shot on the job.
Charleston officials on Wednesday confirmed the condition of Patrolman Cassie Johnson.
"Her family still needs your prayers," Charleston Mayor Amy Goodwin said at a news conference. "Officer Cassie Johnson is going to leave an amazing legacy for every woman in this city. We love Cassie. We love her family."
Johnson, 28, was removed from life support. Officials noted she is an organ donor.
Her condition was announced at Charleston Area Medical Center General Hospital a day after she was critically injured while responding to a parking complaint on the city's Garrison Avenue.
Charleston Police Chief Tyke Hunt says Officer Cassie Johnson will not survive after she was shot yesterday on duty.

"Officer Cassie Johnson is going to leave an amazing legacy for every woman in this city. We love Cassie. We love her family." -Mayor Amy Goodwin pic.twitter.com/NRY8BVVBXa

— Jake Flatley (@JakeFlatley) December 2, 2020
Johnson joined the Charleston Police Department in January 2019. She previously worked as a city humane officer, according to Charleston Police Chief Tyke Hunt, who oversaw Johnson's background check prior to her hiring.
"She decided she wanted to better serve the citizens of Charleston," he said.
Johnson, a Charleston native, told MetroNews affiliate WCHS-AM being a police officer was a dream come true.
"I've been working extremely hard over the last year to get ready for it. I am really happy to finally getting to follow my dreams in working with Charleston PD," she said. "I am able to work with a great group of guys and help out the city."
Johnson was the first officer Goodwin swore in upon becoming mayor.
"To say that we're hurting as a city and as a first responder community is the understatement of the year," Goodwin told WCHS-AM earlier Wednesday.
Goodwin, Hunt and Johnson's mother, Cheryl Johnson, spoke at a vigil held Wednesday evening at Laidley Field. Cheryl Johnson, noticing the crowd of residents and first responders, said she is touched by the city's support.
"I never dreamed until this happened how many people in this community loved her," she said through tears. "That means more to many than anything in this world."
— Alex Thomas (@AlexHouseThomas) December 2, 2020
During an appearance on Wednesday's "MetroNews Talkline," Hunt identified the suspect in the shooting as Joshua Marcellus Phillips, 38, of Charleston.
Phillips was wounded Tuesday and remained hospitalized on Wednesday. His condition was not announced.
Initially, Charleston Police charged Phillips with attempted murder of an officer, but he was expected to face additional charges.
WCHS-TV reported Charleston police officers had responded to Garrison Avenue in January for a call about Phillips allegedly assaulting his brother with a handgun.
After being stopped elsewhere in connection with that, Phillips was found to be driving on a license that had been revoked for a 2016 DUI charge.
Court records showed he was out of jail on a personal recognizance bond for that pending case. Phillips had faced other charges prior to that.
The Kanawha County Sheriff's Office is leading the investigation.
MetroNews reporters Shauna Johnson, Jake Flatley, Alex Thomas, and Brad McElhinny contributed to this story.
The post Charleston police officer will not survive shooting, officials say appeared first on WV MetroNews.
Source:
WV MetroNews
---
DNR unveils new license products for West Virginia sportsmen
CHARLESTON, W.Va. — West Virginians who buy their hunting and fishing license year to year will have additional options when they make a renewal for their 2021 permits. Governor Jim Justice and Division of Natural Resources Director Steve McDaniel unveiled new options for sportsmen in West Virginia on Wednesday.
McDaniel said a survey of West Virginia hunters and fishermen revealed a desire for bundling of license products. The result is a new one year license which includes privileges to hunt, fish, and trap but also added the trout stamp to the package.
"The X-Plus is just like the popular X License which is the sportsman's license. It's mostly for convenience, there's no extra charges, it's just a bundled privilege," he said.
The X-Plus will cost $45 which would be the actual cost of the Sportsman's license and the trout stamp if purchased separately, but when they are bundled it will save on the transactions fee. Those savings will also be reflected in two other license the agency has created for the 2021 seasons which are three year license options.
"People responded they'd like to see a multi-year license. This year, for the first time, you can buy the X-3 which is a three year sportsman's license or the X-3 Plus which is a three year sportsman's license plus the tout stamp," McDaniel said.
License sales in West Virginia have been on the rise, particularly for fishing. Early in the Covid 19 pandemic Governor Justice allowed for free fishing during the months of April and May, but there was a jump in license sales in June. The Governor believed many spent the first few months of the pandemic socially distancing on a stream and wanted to keep it going.
"For the first time in six years, we had an increase in our hunting and fishing license. That's great news because all of those people who are getting introduced to West Virginia's great outdoors it will only make them better," Justice said in a virtual press conference.
"We gave free fishing to every West Virginia resident for two months and what that resulted in was thousands of West Virginians getting out on our waterways, many of them introduced to fishing for the first time, and it paid dividends," said McDaniel.
Similar discounts for State Park visitors were also noted as a boost for the park system during 2020.
West Virginians who renew their license for 2021 during the month of December will again be entered into a drawing for prizes. The two first prizes will be Lifetime West Virginia Hunting and Fishing licenses. There will also be four state park getaway packages and several bags of Gold Rush swag given away in the drawings. To be eligible you need to purchase or renew your hunting and fishing license between December 1 and December 31.
The post DNR unveils new license products for West Virginia sportsmen appeared first on WV MetroNews.
Source:
WV MetroNews
---
Osabuohien may not fill the box score, but is still crucial to WVU's success
MORGANTOWN, W.Va. — WVU senior forward Gabe Osabuohien scored just twelve points in three games at the Bad Boy Mowers Crossover Classic. But it is highly unlikely that the Mountaineers would have been able to bring the tournament trophy back home from South Dakota without Osabuohien's contributions. He was West Virginia's third-leading rebounder in the tourney despite averaging just 18 minutes a game. He also led the team with 4 steals.
Osabuohien may not generate the national buzz or the stats of a Derek Culver, Oscar Tshiewbe or Deuce McBride. But he has found a niche as one of West Virginia's most versatile defenders.
"Gabe guards anybody," said WVU head coach Bob Huggins. "We can put Gabe on a point guard, we can put him on a center."
"Being a high-major, Division I athlete, you are definitely going to be the best player on your high school team. And when you come to a team of 12 or 13 people just like you, some people have better talents at different aspects of the game. I was just looking at how I could impact the game and that's going to lead to playing time on the court.
"Doing the little stuff, you recognize yourself helping the team win. Whether is it taking a charge here or there, changing momentum or getting stops consistently, I definitely take a lot of pride in it."
Osabuohien played his first two seasons at Arkansas before transferring to WVU in the summer of 2019. He was fourth on the Mountaineers in rebounding, assists and blocks while finishing third in steals last season. Osabuohien says he found ways to contribute in a similar fashion while playing for the Razorbacks.
"Being a young player my freshman year at Arkansas, I think we had six seniors that year. One of my biggest things was, how was I going to play? Doing what the six seniors weren't going to do, just the little stuff ended up getting me a whole lot of playing time on the court as a freshman."
Standing at 6-foot-7, Osabuohien is one of West Virginia's best frontcourt players in distributing the basketball. In the South Dakota tournament, he dished out seven assists against just three turnovers.
"The knowledge of the offense, just knowing what I am looking for when we run specific sets, I know we are looking at specific players for every set. So just knowing what you are looking for comes with it too. And just being confident and being able to deliver the ball to them."
Osabuohien is a native of Toronto, Canada and when he made the decision to leave Arkansas, a connection with WVU assistant Larry Harrison led him to Morgantown.
"One of my coaches from Canada, Ro Russell, he had a great connection with (assistant) coach (Larry) Harrison. When I did decide to transfer, they were one of the first teams to reach out to me.
"Knowing what West Virginia basketball is all about, the toughness, playing hard, everything about West Virginia is tagged with being tough. West Virginia definitely caught my eye, knowing I could come here and play my style and it would match the team's play style."
The post Osabuohien may not fill the box score, but is still crucial to WVU's success appeared first on WV MetroNews.
Source:
WV MetroNews
---
W.Va. governor announces availability of at-home covid test kits
Gov. Jim Justice announced the state is partnering with an at-home test kit company to make covid testing free and more accessible for West Virginians.
State residents may order a kit online, receive it in the mail, connect with a telehealth supervisor over a Zoom call and be guided through the saliva collection process. The kit is mailed back through expedited shipping and 48 to 72 hours later results are available.
It's a RT-PCR test — real-time reverse transcription polymerase chain reaction test — which state leaders described as the "gold standard."
Information about testing options, including the mail-in tests, is available at the Department of Health and Human Resource's website.
Coronavirus response coordinator Clay Marsh says this is a way to ease the necessity of waiting in lines for covid-19 tests.
"This is the next step for us to continue to amplify the ease and convenience of getting people tested," Marsh said.
Marsh and DHHR Secretary Bill Crouch also said the at-home test kits — and their do-it-yourself method — could help ease the workload of local health workers who usually administer tests, freeing up more time for duties such as the upcoming vaccine distribution.
Because the offering is new, state leaders aren't yet sure what demand might be. They acknowledged that they'll need to monitor what demand is. The test kits are free to state residents but billed to the state.
The cost if you just ordered your own test kit would normally be $119.
"We'll have to monitor, you know, how we're able to allow people or get these number of tests out. Just from the standpoint of watching the dollars we have," Justice said.
Crouch agreed.
"At some point we may wind up having to cap this, but we certainly hope not," Crouch said.
Crouch said the mail-in testing offering entered state leaders' radar a couple of weeks ago, enhancing the state's goal of testing citizens and having people with positive tests quarantine.
"We want West Virginians to test. It's how we fight this disease right now," Crouch said.
The company with the mail-in test kits is Vault Health. Its chief executive, Jason Feldman, said the test format has been available since April and has been in use by several states.
But he said West Virginia has taken its embrace of the product a step further.
"The way West Virginia is doing it is pretty innovative," Feldman said. "There are two or three other states that have taken a similar tactic, but I think what Governor Justice has done is probably among the most progressive in that he has — and his team has — made it so accessible that there's no need to even accept or have to worry about taking insurance."
Feldman said getting a test is critical for those with symptoms or possible covid exposure.
"So one of the easiest ways to take a test is not having to go somewhere and find a place where you might be infected with people who are also trying to get a test — but, in fact, do it in your own home," Feldman said.
"Governor Justice and his team have made it accessible in a very innovative way. Everybody in West Virginia is able to get access to a free covid test — for everybody in their family if they need it — to be delivered to their home by UPS overnight."
He concluded, "In less than 48 hours, you will know if you are safe or sick and you can get on about your life."
The post W.Va. governor announces availability of at-home covid test kits appeared first on WV MetroNews.
Source:
WV MetroNews
---